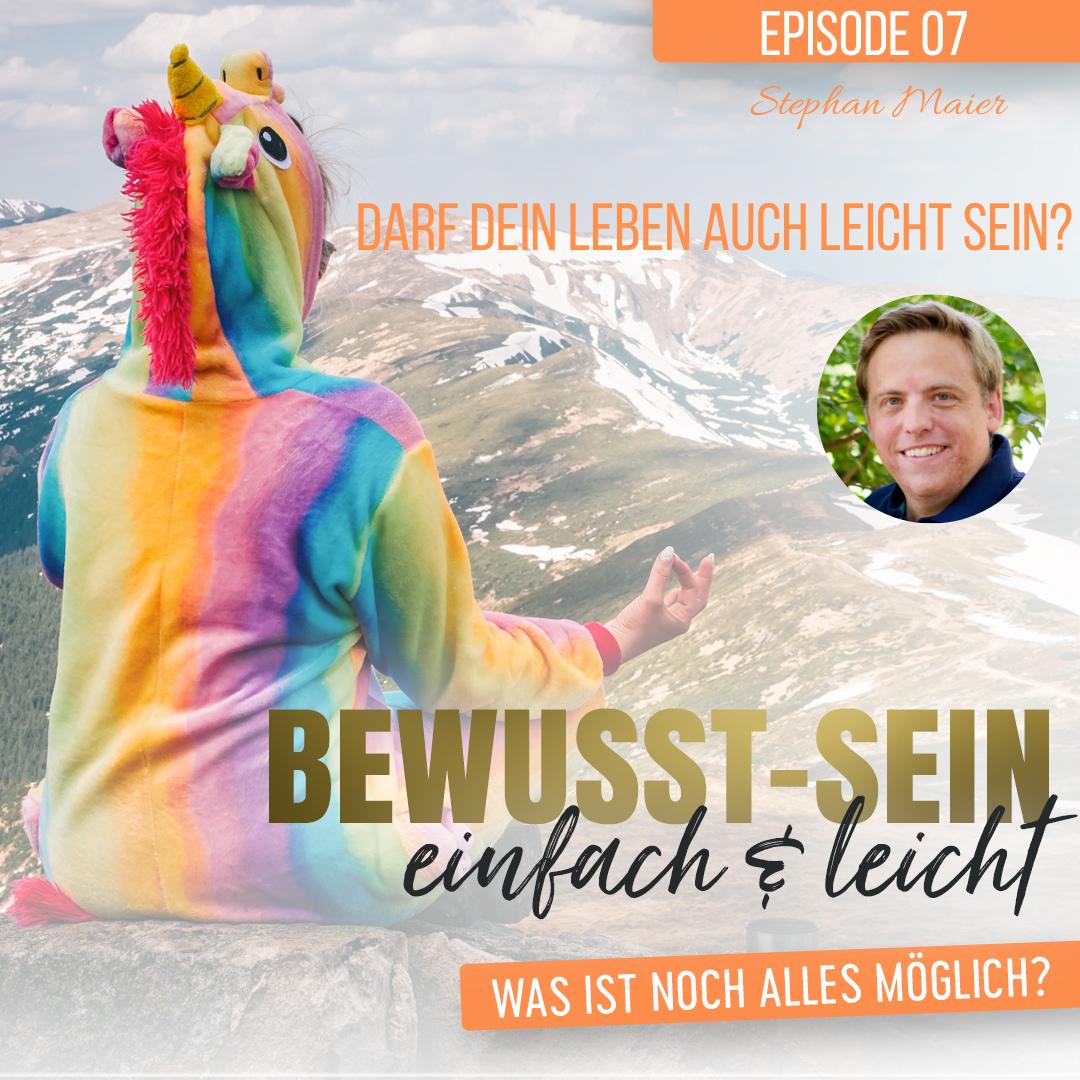 Hier ist das Replay von Episode Nr.7 – Bewusst & Sein einfach & leicht
Mit Stephan Maier interviewt von Angelika Bergelt
Viel Spaß beim Nachhören!
Thema der Episode: "Darf dein Leben leicht sein?
Stephan erzählt darüber, dass auch sein Leben nicht immer nur leicht war und wie er es geschafft hat das zu verändern:
Außerdem geht er darauf ein wie ausgerechnet Entitäten – also Wesen ohne Körper - ihm eine neue Welt gezeigt haben und wie er dazu kam mit seinem Körper zu kommunizieren.
Er erzählt auch wie er Talk to the Entities und Right Body for You Facilitator geworden ist und über seinen Spezialkurs "Bist du der Boss deines Lebens?".
Wenn du mehr Leichtigkeit mit deinem Leben, deinem Körper, mit Entitäten und einfach allem haben möchtest komm in seine Facebookgruppe "Es darf auch leicht gehen".
Oder schau auf Stephans Homepage www.stephanmaier.at